India-Japan work on healthcare innovation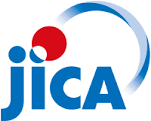 India and Japan collaborating in building Hospital infrastructure through Japan International Cooperation Agency (JICA).
This was announced when Health and Family Welfare Minister Dr Harsh Vardhan co-chaired the 1st Joint Committee Meeting (JCM) on 18 Oct 2019 in Tokyo along with Dr. Hiroto Izumi, Special Advisor to Prime Minister.
The development is under the 2nd Memorandum of Cooperation (MOC) signed on Healthcare and Wellness in October 2018 during the visit of Prime Minister Narendra Modi to Japan in context of Ayushman Bharat of India and Asia Health and Well-Being Initiative (AHWIN) of Japan.
The Joint Committee reviewed the status of ongoing activities under the MOC and noted with satisfaction the progress on these activities which are meant to promote mutual benefit for the peoples of both the countries.
During the meeting, Japan presented specific projects between public/private agencies of both countries in the area of healthcare logistics, utilization of ICT in tertiary hospital care for improving efficiency of energy use and medical care operations, human resource exchange in the field of emergency medical care and trauma care and establishment of healthcare innovation network between India and Japan.
India welcomed these projects and desired to expand these activities based on learnings of the projects.
Also, India presented various collaboration project proposals for consideration of Japan. These included:
collaboration in Human Resource Development and cooperation amongst tertiary care centers;
collaboration in the field of traditional medicine, especially to recognize Ayurveda and Ayurvedic Pharmacopeia;
collaboration in developing high standard generics and medical devices with focus on establishing manufacturing units in India under 'Make in India' programme;
exploring Joint Research collaboration between institutions of both countries in the area of Cancer Research;
and, cooperation in skill development in the area of geriatric care. fiinews.com