Bounce snare $72M for fleet expansion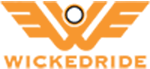 Most of the two-wheeler sharing startup-companies are in talks with various individuals and group companies for funds, said the "Indian Two-Wheeler Sharing Market Research Report" released on 7 Feb 2020.
The Indian two-wheeler sharing market is presently filled with various startup companies seeking to expand their operational areas with ever increasing fleet size that require large amount of funds, said the report by ResearchAndDevelopment.
Underlining the bike sharing concept, Bengaluru scooter rental company, WickedRide Adventure Services Pvt Ltd (Bounce), has raised US$72 million fund for the expansion of its services into new cities in the near future. Bounce received funds from Falcon Edge Capital and B Capital Group.
Investors in forms of debt funding and equity funding are increasingly supporting such setups.
The two-wheeler sharing companies are providing sharing services, which are convenient for travelling short distances and require less space on the roads than other mode of transport especially in traffic congestion of urban cities, such as Delhi/NCR region, Bengaluru, Mumbai, and Chennai, explained the report.
The growth in ridership from last two-three years has shown that two-wheeler sharing rides are increasingly being used by daily commuters to reduce their travel time.
The Indian two-wheeler sharing market comprises many start-ups such as Roppen Transportation Services Pvt Ltd (Rapido), Uber Technologies Inc (UberMoto), Bounce, Royalbison Autorentals India Pvt Ltd and Vogo Automotive Pvt Ltd.
A motorcycle/scooter e-hailing service provider, Rapido, raised around US$11.2 million in its Series A funding round, which was led by venture capital firm, Nexus Venture Partners in April 2019. Rapido is using the funds for operational expansion into new cities in India.
Some other important players operating in the Indian two-wheeler sharing market are Yulu Bikes Pvt Ltd, Bashar Technologies Pvt Ltd (Wheelstreet), Motocruizer Technologies India Pvt Ltd (Onn Bikes), ANI Technologies Pvt Ltd (Ola Bike), Drivezy India Travels Pvt Ltd and ZipHop Technologies Pvt Ltd, according to the report. fiinews.com