Industry can adapt, says Dr Rajan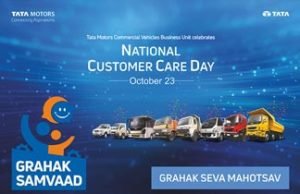 Low tariff environment is really necessary if India wants to engage more globally for economic prosperity, drawing supply chains and create jobs, Dr Raghuram Rajan, former Governor of Reserve Bank of India, said in Singapore on 31 Oct 2019.
"Our problems in general is overly high tariffs rather than overly low tariffs. There may be some cleverness we need to figure out what works best," he said after presenting his latest book "The Third Pillar: How Markets and the State Leave the Community Behind".
"I would say engaging in such a way that we bring more supply chains to India and create more job opportunities," he said, noting that one of India's big issues is how to become a part of both the regional as well as international supply chains.
"Unless we bring down the level of tariffs, I think it is going to be very hard. You still have tariffs if the entity wants to produce in the domestic market," said Dr Rajan the book presentation forum organized by the Institute of South Asian Studies, a think tank of National University of Singapore.
"If you want to negotiate tariffs be clever about it but being part of this structure is really necessary to create jobs we need," said Dr Rajan who is Katherine Dusak Miller Distinguished Service Professors of Finance at University of Chicago Booth School of Business.
Indian industries are concern about facing razor-sharp competition if global supply chains are freely allowed to work through their "usually protected domestic market", even though the government has assured of in-depth consultations on opening the market and guarded protection, industry observers note.
Responding to a question on Indian industry's concern about being part of the free trade agreements, a number of which are being negotiated by the Government, Dr Rajan said "Initially, the industry gets concern but eventually they adapt and eventually they are better off".
He cited the car industry example, pointing out that even though it is still quite well protected but move from the extreme protection to moderate protection has developed the industry from 100,000 units a year to three million plus industry.
"I think over time you need to adapt to the world," he added.
Dr Rajan's latest book offers a big-picture framework for understanding how three forces – the state, markets and communities – interact.
Global investors are keen to participate in the "Indian Growth Story" but are seeking globally competitive tax incentives, such as 10-year tax exemption being offered as pioneering status by emerging economies seeking investment to be in the global supply chain, said the observers.
The investors appreciate the government's recent decision to lower corporate tax but there are a large number of issues such as the dragging land acquisition process, said the observers.
India is negotiating free trade agreements with the United Kingdom, the United States and European Union as well as cautiously approaching the 16-nation multilateral Regional Comprehensive Economic Partnership, where it appears that China's domination with cheaper products could out price the manufacturing industry of India and other partner countries, said the observers. Fiinews.com