Private+Public sectors supports India's climate change objectives
Views shared at Climate Change Forum
Views shared at Climate Change Forum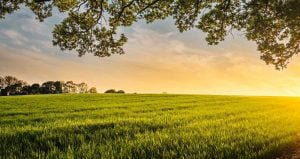 Several prominent members from India's private and public sector have shared ways in which they are supporting India to meet its climate change objectives.
The views were presented at the India CEO Forum on Climate Change organized by Ministry of Environment, Forest and Climate Change (MoEFCC), as the pioneering initiative of the government to fulfil India's national as well as international climate change commitments.
Their views were taken at the Forum on 8 May 2019 as India along with Sweden will be leading the discussions on Industry Transition at the 2019 United Nations Secretary General's Climate Summit, to be held on 23rd September 2019 in New York.
Secretary MoEFCC, C.K. Mishra highlighted that the forum was being conducted to create a mechanism for the government and businesses to formally talk about climate change issues and develop a common voice at global forums so that there is no disconnect between the stand of the government and that of the industries.
He said that this forum will help the government move from a language-based narrative on climate change to an action-based narrative and highlighted the important role that businesses play in dealing with global warming issues and a platform like this will help share best practices and facilitate cross-learning.
CEO Niti Aayog, Amitabh Kant said that Government's policies need to have cross-sectional coordination and involve all players including the government, private sector and researchers.
"Private sector should start technologically leapfrogging which will be much easier to achieve in India rather than western nations where the availability of old technology is more widespread." said Kant.
MoEFCC resolved to organize more such meetings and encouraged industry to also take the lead in furthering discussions on climate change. fiinews.com