Marc Kikuchi appointed CEO of North America Generics
Industry veteran joins Dr. Reddy's team
Industry veteran joins Dr. Reddy's team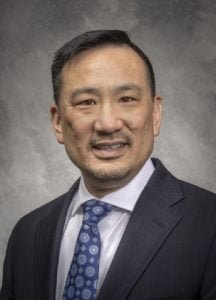 Marc Kikuchi will lead North America Generics business of Dr. Reddy's Laboratories Ltd. He was appointed as CEO in the Princeton office on 1 Feb 2019.
Marc has 20+ years of experience in the Pharmaceutical Industry with extensive knowledge and understanding of Generics.
Marc joins Dr. Reddy's from Zydus Pharmaceuticals, Inc. where he served as CEO, Americas since 2016.
Prior to joining Zydus, he held professional leadership roles of increasing responsibility with AmerisourceBergen Corporation, Medrad Inc., PRTM, Johnson & Johnson and Incyte Pharmaceuticals.
Marc holds a Bachelor's Degree in Molecular and Cell Biology with a Biochemistry emphasis from the University of California at Berkeley and Master of Business Administration from Carnegie Mellon University in Strategy, Marketing, and Operations Management. fiinews.com