JTC meeting reviews bilateral progress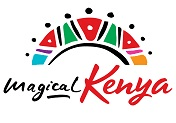 India is open to provide all kinds of technical support in the housing sector to Kenya under the Memorandum of Understanding signed by the two countries in July 2016.
The technical support was sought by Kenya during the 9th Session of the India-Kenya Joint Trade Committee (JTC) was held on 19th – 20th August 2019 in New Delhi.
The MoU is to strengthen cooperation in the areas of sustainable urban development including smart cities, water and waste management and urban mobility.
The Indian delegation was led by Union Commerce and Industry Minister Piyush Goyal and the Kenyan delegation was led by Industry and Trade Minister Peter Munya during the Delhi meeting.
The two sides reviewed progress in cooperation in the power sector, renewable energy, petroleum and natural gas, civil aviation and agricultural research.
In 2018-19, India's top items of exports were petroleum products, drug formulations, biological and industrial machinery for dairy, paper, paper board and products, plastic raw materials, two and three-wheelers, iron and steel, manmade yarn, fabrics made-ups, books, publications and printing, electric machinery and equipment.
On the import side, it was inorganic chemicals, pulses, coffee, drug formulations, biologicals, copper and products made of copper, wood products, aluminium, products of aluminium, tea and finished leather.
Both sides stressed the need to enhance trade relations and also to diversify the trade basket.
They expressed their willingness to explore trade opportunities in sectors like manufacturing, agriculture, agro-processing, floriculture, aquaculture, Information, Communication and Technology (ICT) and in products such as base metals & articles thereof, textiles & textiles articles, vegetables and horticultural products, plastics & rubber, chemical products and machinery & mechanical appliances. fiinews.com