Pradhan-Perry discuss energy issues and oil prices
India wants gas-based economy
India wants gas-based economy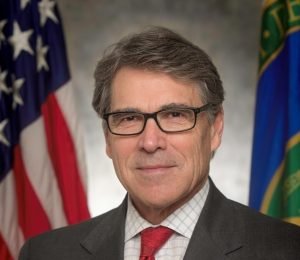 Minister of Petroleum & Natural Gas Dharmendra Pradhan has discussed energy issues on telephone with the US Secretary of Energy Rick Perry.
Both the Ministers discussed about the ways to work together to enhance energy security and further develop gas-based economy in India, said the Petroleum & Natural Gas Ministry in a release on 10 June 2019.
They also discussed expanding energy and Innovation linkages to bolster the strategic India-US Strategic Energy Partnership that was launched in New Delhi in April last year.
Also reviewed during the discussion were the current status of four Working Groups created under the Strategic Energy Partnership – Oil & Gas, Power & Energy Efficiency, Renewable Energy and Sustainable Development.
Both the Ministers agreed to hold the second meeting of the India-US Strategic Energy Partnership at an early date.
The Ministers also discussed about crude oil price volatility.
Pradhan has emphasised the impact of price volatility on Indian consumers.
He also pointed to the important role that the US plays in bringing global price stability.
Emergence of the US as a source for oil and gas for India also figured during the call.
Both Ministers agreed to work closely to improve the overall engagement between the countries in the energy sector, the Ministry said. fiinews.com