Three lakh e-vehicles sold in India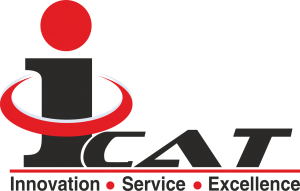 Full support has been promised to the industry on policy matters to ensure smooth and efficient transformation of the automotive industry from internal combustion (IC) to electric powertrain.
Making the promise, Minister of State for Heavy Industries and Public Enterprises, Arjun Ram Meghwal, said three lakh electric vehicles have already been sold under the FAME India Scheme.
The provision of Rs.10,000 crore have been made for electric mobility in the Budget of 2019-20, the minister pointed out at the 3rd International Electric Vehicle (EV) Conclave held at the International Centre for Automotive Technology (ICAT) in Manesar, Gurugram, on 9 August 2019.
The Electric Mobility Mission, he said, will be implemented in phases based on feedback from the auto industry.
The EV Conclave was organized by ICAT in association with India Energy Storage Alliance (IESA) and focused on new trends and challenges in the field of electric mobility.
Component manufacturers, system suppliers and service providers showcased their products and services at the conclave to promote self-reliance, encourage designers and promote innovations in the electric vehicle industry in India.
Meghwal also inaugurated various new facilities including Photometry Lab for General Lighting and Power Train Engine Test Cell (ETC)- Expansion.
In the expansion of the Photometry Lab for general lighting, various performance and safety testing facilities like mirror Goniometer, LED testing facilities were also inaugurated. Powertrain ETC lab expansion includes two transient and five Eddy current dynamometers-based test cells for functional validation of engines.
The Conclave was attended by more than 200 delegates from over 80 organizations. The next Conclave will be organized in July 2020. fiinews.com