Consumer market-driven India could raise FDI to 1.5-2% of GDP
Build Infra-improve ease of doing business
Build Infra-improve ease of doing business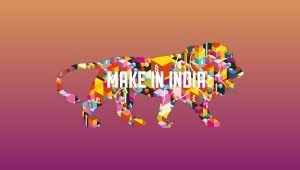 India, with a large consumer market, is in a favourable position to attract Foreign Direct Investment (FDI) to a ratio of 1.5% to 2% of its Gross Domestic Product (GDP), up from the current 1%-1.5%.
But the government has to further improve on ease of doing business and build infrastructure in the coming years, said Sonal Varma, Chief India Economist at Nomura, estimating the potential of FDI growth for the country.
"We can easily see a ratio of FDI to GDP at 1.5% to 2%," said Varma on the sidelines of the Nomura Investment Forum Asia 2019 in Singapore on 28 May 2019.
"Given India's big domestic market, I think India has the pull factor. But the government should focus on two things: first get the infrastructure in place, and second improve on ease of doing business," said Varma.
She pointed out that China, in the initial phases of its economic take off, between 1990s and early 2000s, used to attract FDI in excess of 2% in ratio to its GDP.
India was also in favourable position to attract foreign companies planning to relocate their manufacturing bases out of China in the turmoil from ongoing trade tension between Washington and Beijing.
"We are at this inflexion point where some companies are now deciding where to relocate," said Varma, adding that India has the advantage of a large domestic market for these companies.
China-based international manufacturers are considering relocation as their products face higher import tax in the American market.
India has the advantage of being an alternative destination for these factories as it builds a broader manufacturing base, with a consumer-driven domestic market, industry observers said.
Calls have already been made on the re-elected government of Prime Minister Narendra Modi to lower corporate tax to global level of 25% to be competitive in the international markets, the observers said. fiinews.com